"You Will Make Every Second Of Your Life Count After Watching This Inspiring Animated Short Film" Lifehack.org
"The Internet runs on cute animals, and even though it is an insect, the "One Minute Fly" is adorable. More importantly, the short film that spawned him is brilliant. It has the clever twists and whimsy of a typical Pixar pre-show presentation while still possessing independent craftsmanship. In the years since its release, its even won a few awards, too.
"One Minute Fly" is very different from the typical online video project, but it is still accessible enough to instill an emotional reaction in all its viewers. The One Minute Fly show promises that experience, […]" Tubefilter.com
—-
As Seen On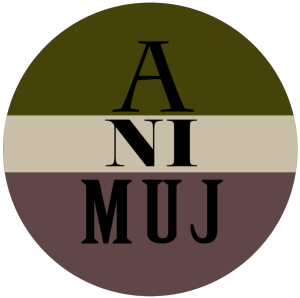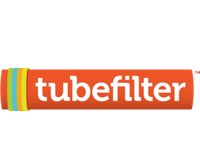 —-
The shortness and the never-ending search for the meaning of life are the basic themes in this award-winning animated short.
It's about the life of an adorable quirky fly that has a very limited lifespan. One Minute, in which it tries to achieve everything that makes a life worth living.
The Story Continues
Since the release of this film in 2008 it was a stand-alone for several years. But then I realized that people loved it so much, so I decided that one minute is way too short to tell all the adventures this little fly could experience. That said, there are more films going to be published on YouTube based on the initial film. One by one, currently in rather irregular intervals, they will be finished when they are finished. But I'll keep working on them! :)
Watch More
Spiced up with a generous dose of optimism, energy and emotions the One Minute Fly tells us in an entertaining way to follow our dreams and stay on track. You can watch more adventures here:
Do you like these shorts? If so, please share them with your friends and subscribe to the One Minute Fly YouTube channel. Leave a comment there to let me know if you have any suggestions or if you just want to see more. I would greatly appreciate that.
Super Shorts
There is a thing that I call 'Super Shorts' which are basically films about the fly that are only up to 20 seconds of length. Since they aren't so time consuming to produce than the regular shorts, you might will see more of them in the future. For now, I related them to special occasions as you can see below, but it will not necessarily stay that way.
About The Filmmaker
Hi, my name is Michael and I'm a German filmmaker who studied Media Design with a major field in animation. Since my childhood I am fascinated by animation and it was always my dream to become a professional animator. I love to create my own stories, bring them to life and to trigger an emotional reaction in the audience. At the end of 2008 I created the first One Minute Fly short. I also worked as animator, story developer, storyboarder and character designer for some animated TV show productions. Currently, I work as a freelancer in Germany, and focus on my personal project, the 'One Minute Fly' shorts.
Feel free to contact me. You can always reach me by email: michael@one-minute-fly.com
Commissions are always welcome. Thanks :)
Michael